After the old forum software breaking in a way that we were unable to fix, we've migrated the site to a new platform.

Some elements aren't working as we'd hoped - some avatars didn't survive the transition, and we're still having issues with attachments that weren't added as inline images, but we're hoping to have that all sorted out soon.
Roasting course with the wonderful Brendan of BeanGreen in Perth
How good does this look: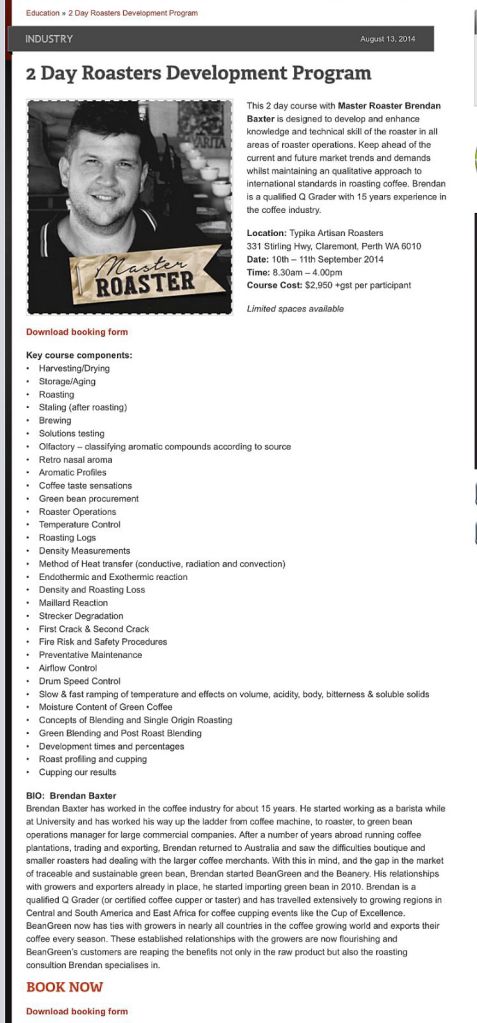 August 13, 2014
This 2 day course with Master Roaster Brendan Baxter is designed to develop and enhance knowledge and technical skill of the roaster in all areas of roaster operations. Keep ahead of the current and future market trends and demands whilst maintaining an qualitative approach to international standards in roasting coffee. Brendan is a qualified Q Grader with 15 years experience in the coffee industry.
Location: Typika Artisan Roasters
331 Stirling Hwy, Claremont, Perth WA 6010
Date: 10th